This year's red tide seems to be more vicious than it has been in the last few years.
100 miles of coastline have been affected from Naples to Sarasota and it has been making it hard to breath around the area. This is prophecy unfolding as more masses of sealife are dying and washing ashore. Most prophecies have double meanings, and even though we have seen some bodies of water turning to the color of blood, could this red tide tie into it?
Revelation 16:3
"And the second angel poured out his vial upon the sea; and it became as the blood of a dead man: and every living soul died in the sea."
Probably one of the more depressing events as innocent lives are taken from our animal kingdom because of this and because of us. Besides the red tide happening, a lot of beaches have been mysteriously disappearing leaving boats beached on the new shore lines and leaving people baffled!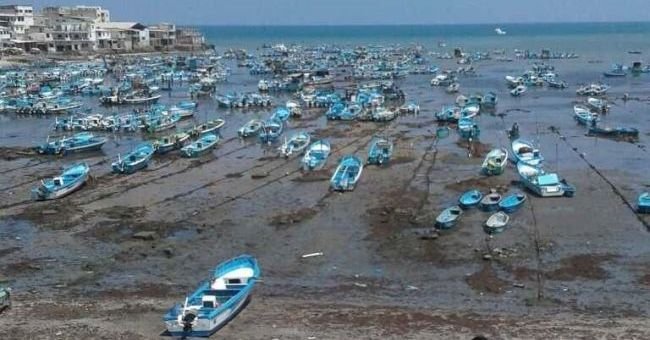 Source
There is clearly something serious happening in the world and it's time for everyone to wake up to this!
For a more in-depth video, our own Cardinal Joseph Monte went further into this topic! Check it out!!
_________________________________________________________