Mark Emery <hq@onefreemanswar.com>
I and the entire Lighthouse Law Club team would like to personally wish you a very merry Christmas and a wonderful holiday season! We hope you'll spend it relaxed, in a warm and happy atmosphere, surrounded by your family and friends!
To make this time even more special, we've prepared a wonderful Christmas surprise to help you get ready for the Holiday spirit!
I've just released my brand new book
  'LIVING FREE…AS A 'PT'
.
This is the third in the ONE FREEMANS WAR series
and if you liked the first two, this one tops them all by a longshot.
.
PLUS …
I'm giving away three $100 cash prizes to help with your Christmas if you get the book and give me a review on Amazon. See details below…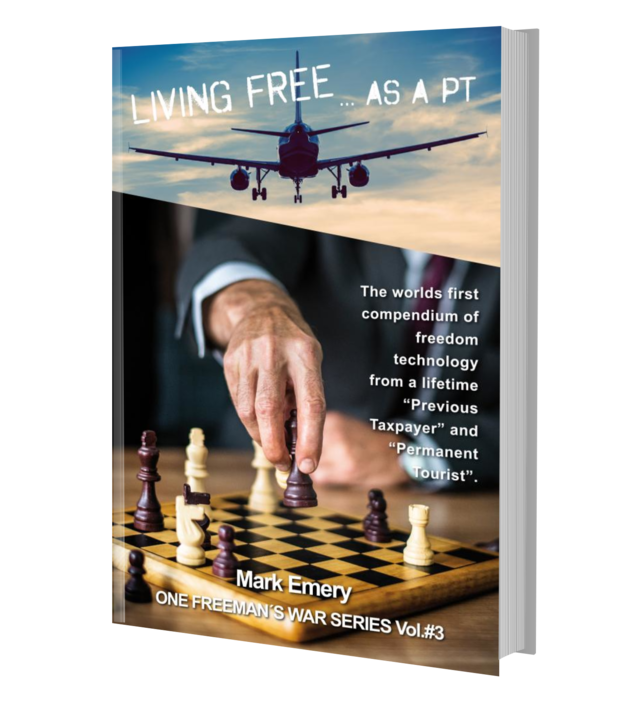 Here's how to win
.
Get the book and be one of the first 20 people to write a review on Amazon.  You can do both on this page.  You'll find the button for 'Write a Customer Review' when you scroll down to the bottom of the page.  Email us immediately upon submitting your review (hq@onefreemanswar.com) and include the content so we can recognize the correct reviewer and can contact you if you are a winner.
Once 20 reviews have been submitted, 3 numbers will be drawn randomly from a hat.  Each number will represent the number of the review as listed in Amazon in chronological order.
Get the book…and you're a winner no matter what!
.
Win an extra $100 for your review and we hope the extra cash will bless you.
.
_________________________________________________________