June 10, 2020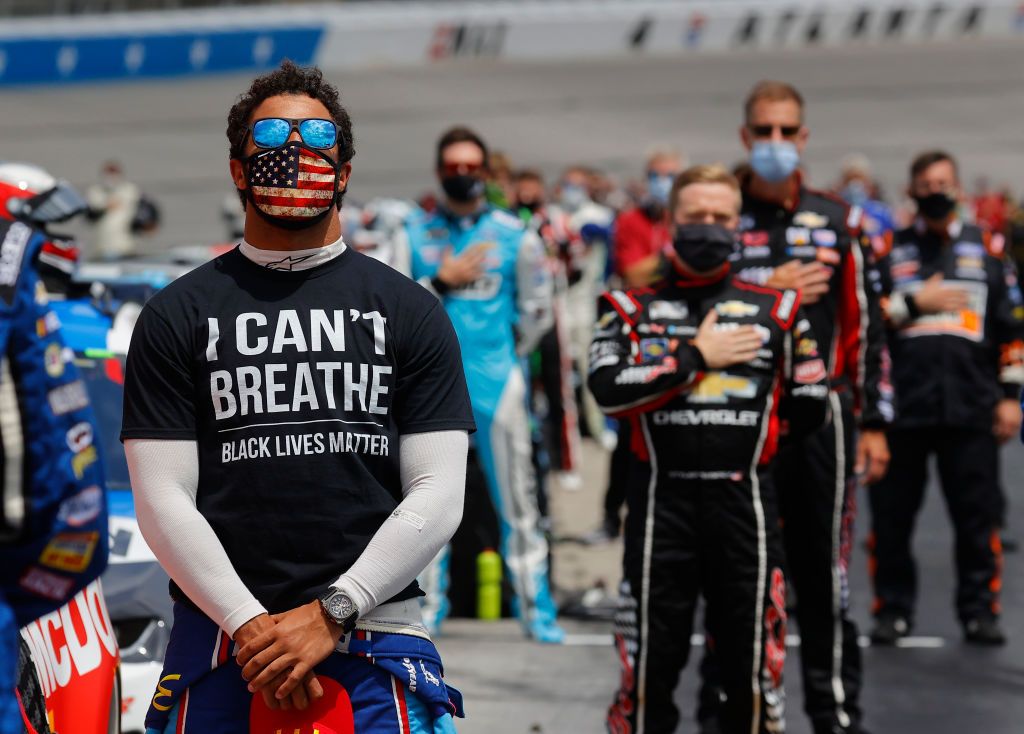 Chris Graythen/Getty Images
---
NASCAR has banned the Confederate flag from its events and properties.
"The presence of the Confederate flag at NASCAR events runs contrary to our commitment to providing a welcoming and inclusive environment for all fans, our competitors and our industry," the organization said ahead of last night's race at Martinsville Speedway.
Zoom out: Bubba Wallace, the circuit's only full-time black driver (shown above), called on NASCAR to remove the Confederate flag this week, saying "it's time for a change." He drove in a Chevy outfitted with a special #BlackLivesMatter paint scheme last night.
_________________________________________________________