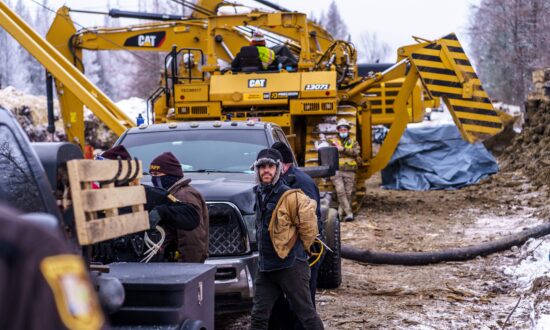 BY TERRI WU
Rolling blackouts in Texas have put the importance of oil pipelines into perspective, according to business executives.
Ryan Palazzo, a former chief operating officer of a pipeline construction company and a resident of Houston, Texas, received text messages on Feb. 15 about rolling blackouts to protect the electricity grid which was strained by record low temperatures. Millions have been affected since.
"It's not because there's not enough natural gas. It's because of the switch to renewables. They're not able to, in the short term, keep the grid stable. It's unfortunate, but energy is essential to everything that we do," said Palazzo, who was laid off in November, right after the election.
Following the cancellation of the Atlantic Coast natural gas pipeline in July 2020, the owner of his company had a strong sense that the Keystone XL (KXL) project would be canceled as well and decided to downsize, according to Palazzo.
Biden's executive order revoking the KXL permit was "obviously targeting a certain industry without real basis," he said. "In fact, a political rather than a logical move, contrary to life here in America."